2019 Ford Transit Connect Van for sale near me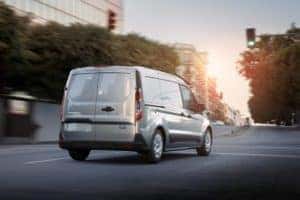 Sometimes you need a vehicle whose sole purpose is to transport people or equipment from point A to point B. Ford has recognized this problem and started to manufacture the Transit Connect Van in 2002, making its US debut in 2010. This compact panel van is usually used by business to transport their products or for companies who need to transport employees or customers between destinations.
The 2019 Ford Transit Connect Van is one of the most stylish, technologically advanced transit vans that Ford has produced and is quickly becoming one of the most popular panel vans in the industry. The sleek looks and loaded features across 5 different trim levels make it easy to find the right van with the right features for your needs. Let's take a closer look at each trim level and see what each has to offer.
XL Cargo Van
The base level Ford Transit Connect Van for 2019 is going to be the XL Cargo Van. Designed specifically to transport cargo, this base level trim package is going to be the most affordable Connect Van available in 2019. It will feature a 2.0 GDI 4 cylinder engine to provide you with great fuel economy on your longer trips. You will also get auto start/stop for even better miles per gallon. A pre-collision assist with pedestrian detection makes the XL Cargo Van as safe as can be.
XLT Cargo Van
Stepping up to the next trim level, you will get the same standard features with the addition of some upgrades to allow for more convenience. On this trim package, you will receive wireless charging and cruise control added to the long list of standard equipment along with body color matched bumpers and fog lights for a more complete look.
XL Passenger Wagon
If you are wanting a Transit Connect Van that is built for passengers, than the base model XL passenger wagon is going to be your best bet. With many of the same features as the XL cargo van, the XL Passenger Wagon will feature vinyl seating for up to 6 passengers along with FordPass Connect built in to help you and your passengers enjoy 4G LTE WiFi at all times. You can also access this WiFi up to 50 feet outside of the vehicle.
XLT Passenger Wagon
Much like the XL to XLT upgrade in the cargo van, the passenger wagon sees many of the same similarities. You will get body color matched front and rear bumpers and fog lights with the addition of 7 passenger seating and a 4.2" LCD multifunction display.
Titanium Passenger Wagon
If you are needing a more luxurious transit van to really impress your clientele or just to keep your passengers more comfortable, the Titanium Passenger Wagon is going to be the trim level for you. This trim level includes all of the basic features found on the XLT Passenger Wagon with the addition of leather seats, a SYNC 3 system, cornering front fog lamps and 6 passenger seating.